---
By
Sunil Bhardwaj
1708 Views
---
In differential thermal analysis (DTA), the temperature difference between test sample and reference material (non-reactive generally alumina) is followed, while the two substances are subjected to identical and controlled heating or cooling. The thermal plot is temperature difference Vs the temperature of reference material.
If the sample does not undergo any physical or chemical change. Then there will be no temperature difference between sample and reference. But a temperature difference will definitely occur if sample undergoes any change. For instance in an endothermic change such as melting or dehydration of the sample, the temperature of the sample will be lower than that of reference. On completion of the process the sample will again show zero difference of temperature as compared with reference. On the other hand if an exothermic reaction take place, the sample temperature will be higher than that of reference material.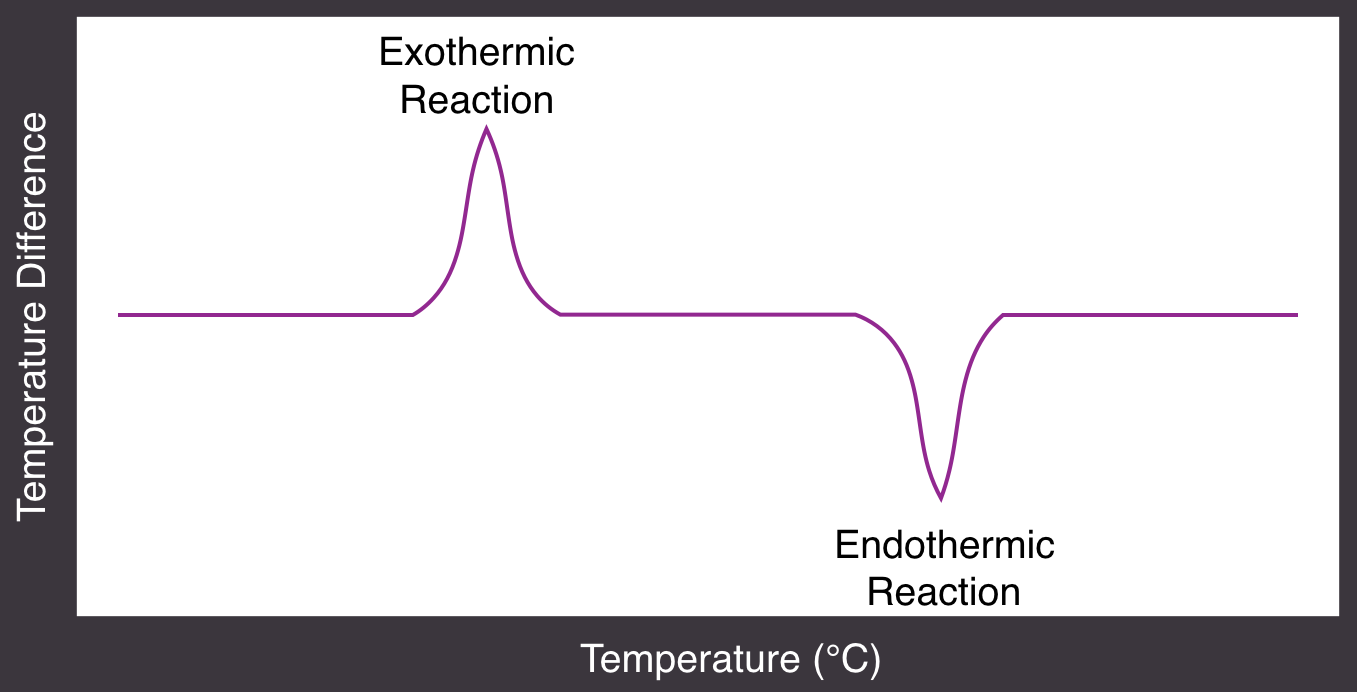 If we plot a graph of difference of temp. Vs temp. of reference. The graph obtained is in the form of peaks. For endothermic peak will be in the downward and for exothermic the peak is In upward direction. The shape, size of the peaks gives lot, of information about the nature of the test sample. Endothermic curve is for physical change while exothermic is for chemical change. The oxidation reaction give exothermic curve, The melting or fusion are endothermic. Peak areas and peak heights are used for quantitative measurements.