---
By
Sunil Bhardwaj
6455 Views
---
Water is not a good medium for cleaning our body or clothes. This is because of the high surface tension of water. It does not spread evenly over the dirt particularly grease in the clothes or on the body. Without complete wetting of grease by water, we can not expect efficient cleaning. The function of soap or other synthetic detergents is to decrease the surface tension of water.
Ordinary soap is sodium stearate C17H35COONa. It gives C17H35COO- in solution.

The hydrocarbon chain consisting of 17 carbon atoms is hydrophobic in nature.
A number of such hydrocarbon chains are directed towards grease, the negative poles of the stearate ions then attract the positive ends of water (water is a polar molecule) forming a micelle.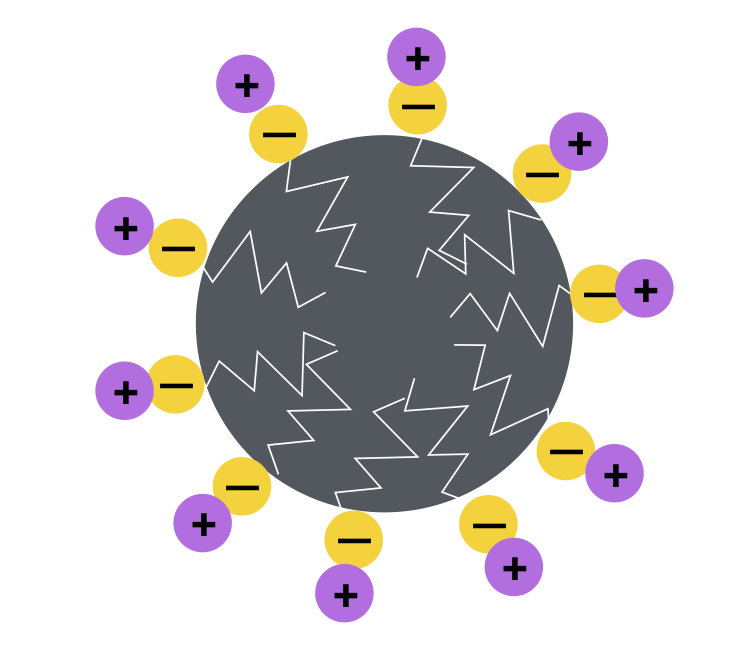 The micelles are then washed away with more water. Thus soap helps in the cleaning of clothes or body. The function of soap is to reduce grease or oil to colloidal particle. therefore, soaps are emulsifying agents. Grease particles are prevented from coming closer because of the covering by soap molecules. Any synthetic detergent like sodium laurel sulphate C17H25SO4-Na+ would form a micelle by a similar mechanism.